Austin Pet Friendly Hotel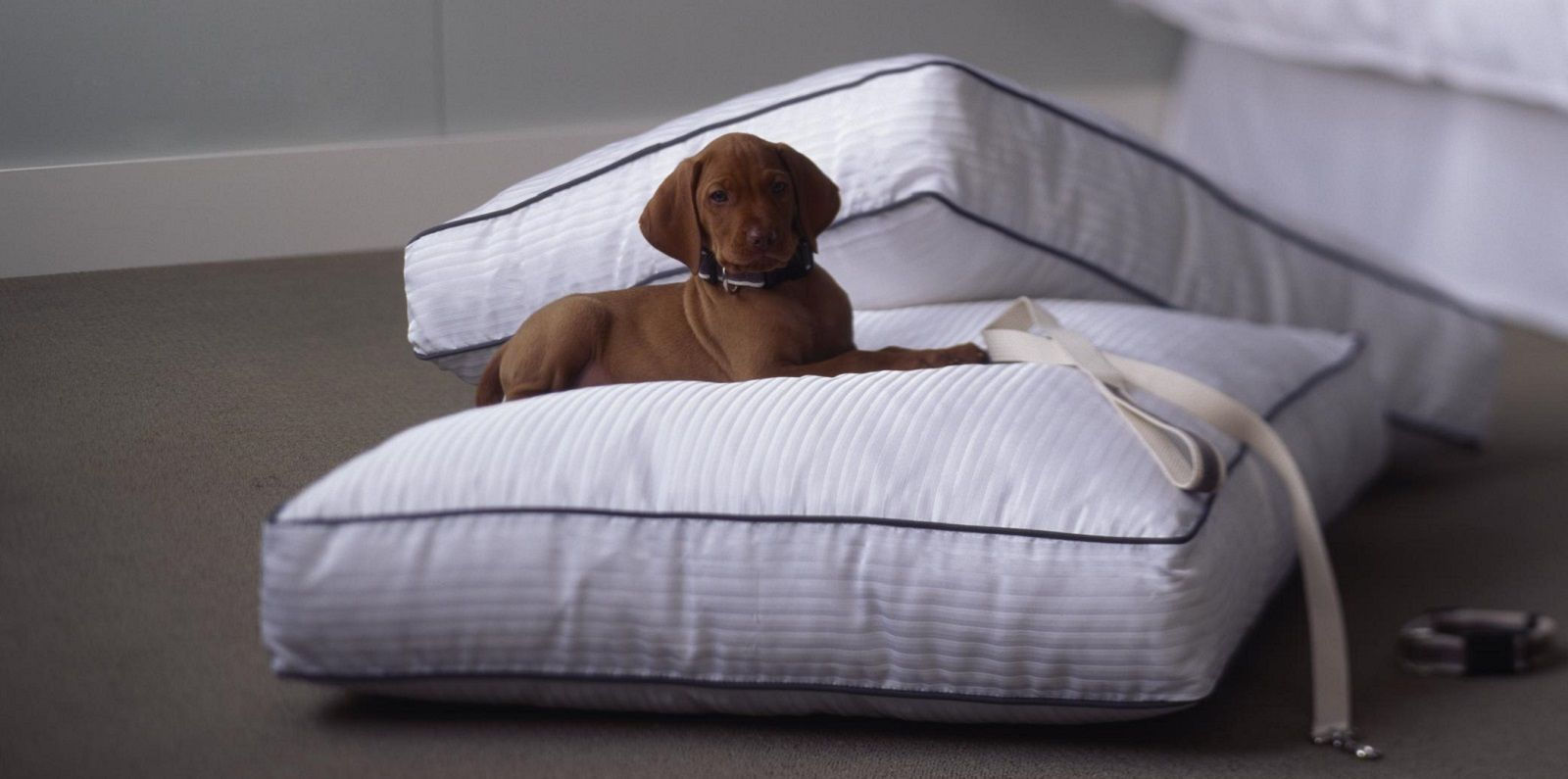 At The Westin Austin Downtown, we believe your dog is considered more than just a pet. As one of Austin's dog friendly hotels, we open our doors to your whole family, including your four-legged best friend. Whether you are planning a staycation, a fun getaway or are traveling for business, your dog up to 70 pounds is welcome. We offer many dog-specific accommodations and perks while enjoying your stay at The Westin Austin Downtown.
Bring Your Dog to Austin
Peace of Mind
Bringing your dog with you during travel allows you to worry less about leaving them without your care and comfort. The Westin Austin Downtown wants to ensure that your furry friend feels right at home while staying in an unfamiliar location. Along with your room and accommodations, our hotel provides a Heavenly dog bed, a dog bowl, waste bags, doggy beer and treats from a local bakery to make your dog's stay as comfortable and relaxing as yours. You can even write your pet's name on our VIP Pup board upon check-in to make them feel extra special.
Save Money
Doggy hotels and pet sitters can become quite expensive, especially if you plan to be away for an extended period of time. You can avoid such costs by bringing along your canine companion to share the journey. In fact, the cost of bringing your pet with you to Austin can be drastically lower when you stay at The Westin Austin Downtown. Check out one of our many packages to learn about deals and other extras when you stay at our hotel.
Stay Active
For those who like to lead an active lifestyle and are concerned about their pet getting necessary exercise, they won't miss a beat at The Westin Austin Downtown. We offer a wagWestin map which features three different doggy routes and nearby doggy destinations. With several designed walking trails and doggy parks in the local area, you and your pup can stay active while enjoying your stay. For our guests, there is also a rooftop fitness studio. If you happen to forget your workout gear, we have you covered. Take advantage of our New Balance Gear Lending program, and enjoy some workout clothing and shoes for a small fee.
The Westin Austin Downtown is a Pet Friendly Hotel
There are clearly strong benefits to bringing your pet with you on your trips. For dog owners, The Westin Austin Downtown is an excellent option amongst Austin pet friendly hotels. With upscale accommodations for both you and your furry friend, you can rest easy in downtown Austin.
Click here to view our wagWestin dog walking map, and help your pet stay active on the go while you explore the local area.