Discover the World of UT Sports
The University of Texas at Austin is home to a plethora of outstanding sports teams. From the well-known Longhorns football team to lesser known sports like rowing, there is bound to be a team competing at any time of the year for sporting fans to enjoy. Ranked 9th in the nation among Division 1 schools, the University of Texas at Austin's athletic program is one to be reckoned with.
UT Football
Fall brings football season and UT Austin is one of the best places to enjoy a game of college football. The Darrell K Royal Texas Memorial Stadium hosts thousands of Longhorn fans every year. Football has been a tradition at the University of Texas since its inaugural year in 1893. As one of the Division 1 teams, each and every game the Longhorns play is filled with excitement. The Longhorns even hold four Division 1 championships and 32 conference titles, making them a powerhouse among college football teams across the country. Home games at the stadium are a sea of burnt orange, and rumbles from the amped up crowd can be heard across campus. Every year, season tickets are available so be sure to take advantage and watch your favorite Longhorns give it all they have during football season. Bust out your game day boots and get your horns up during football season at UT Austin!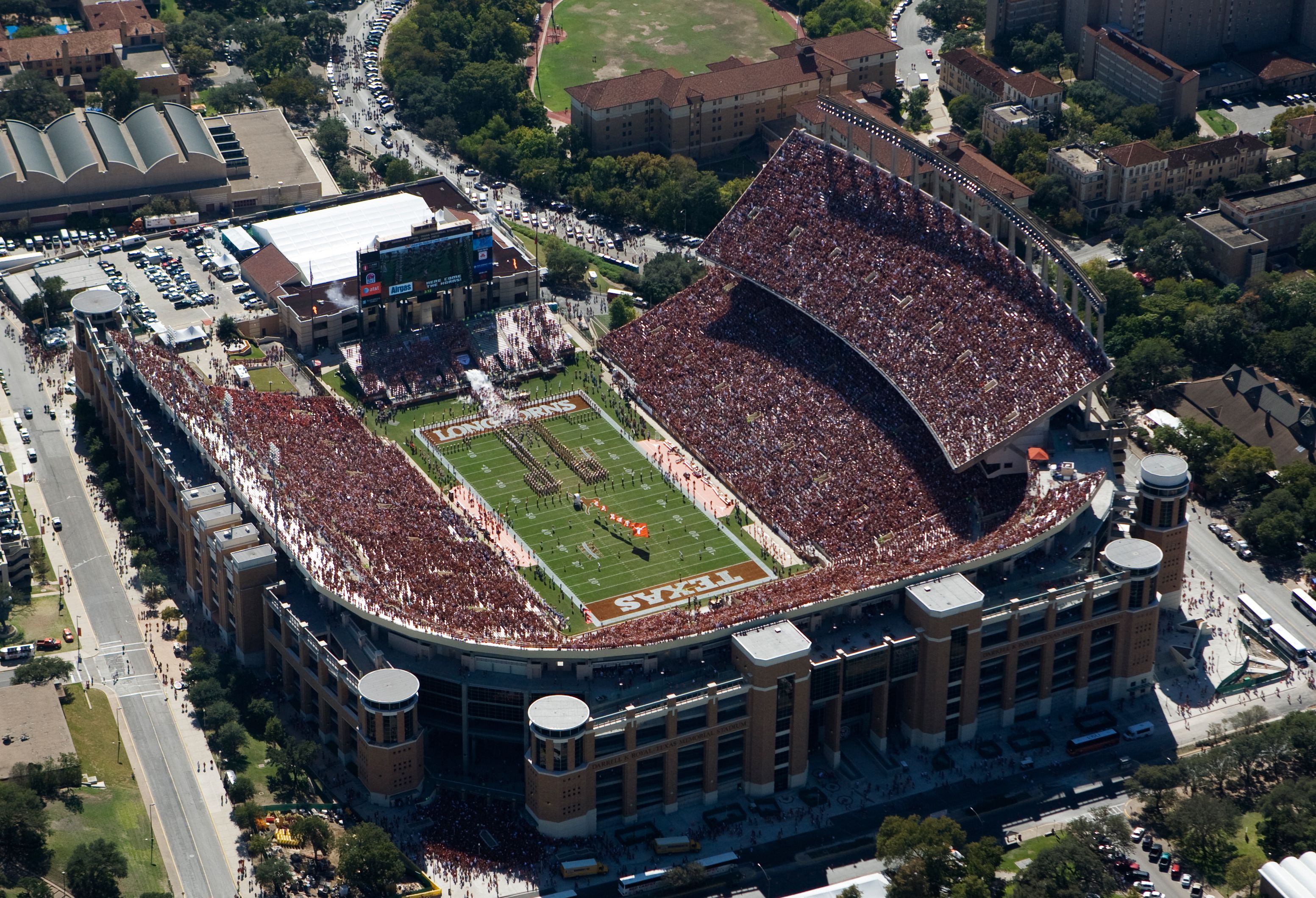 Other Sports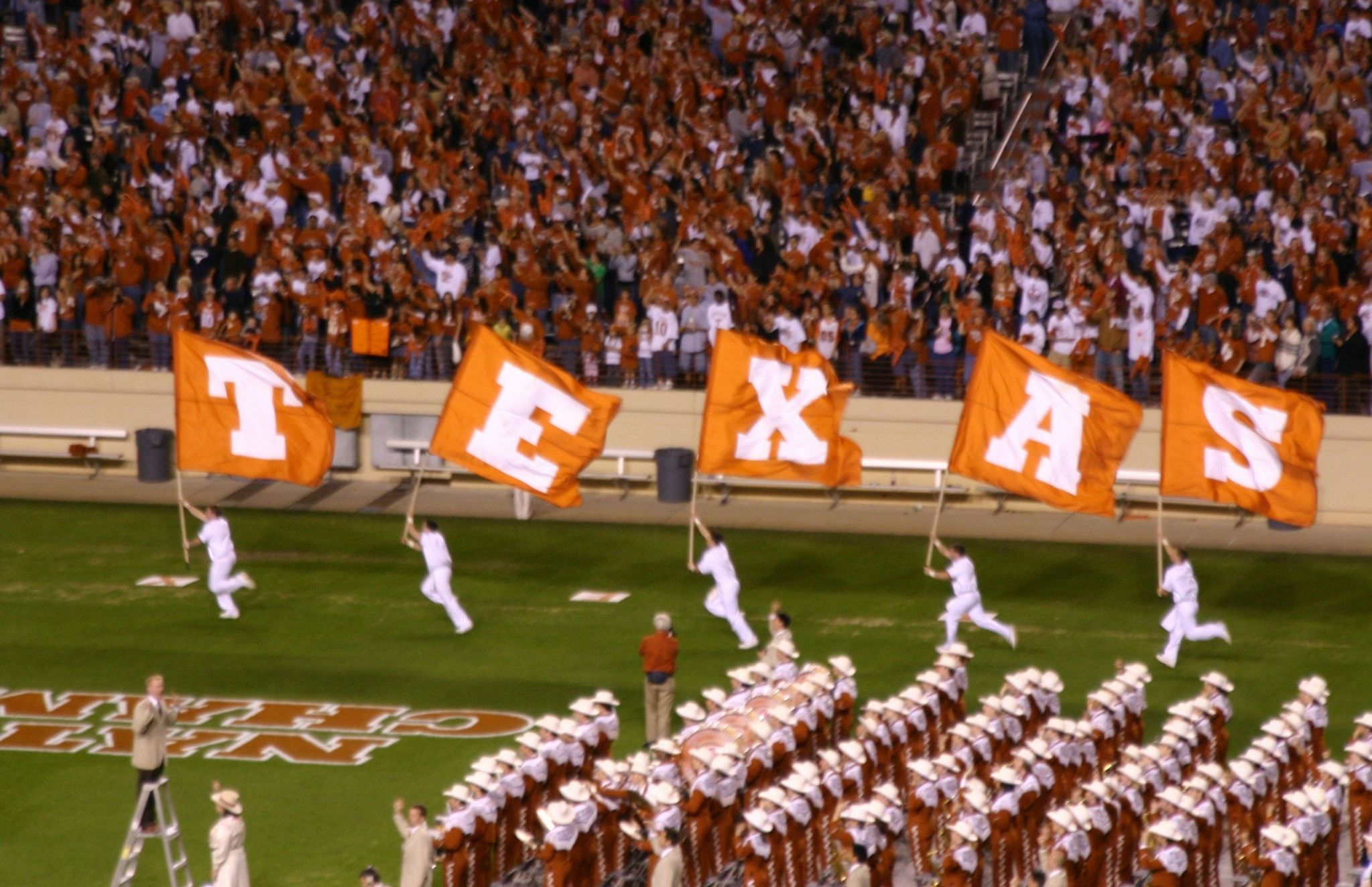 The University of Texas at Austin is known for more than just their Division One football team. The University boasts a multitude of acclamations for other athletic programs, including the men's baseball team who have made it to the College World Series over 30 times, winning six championships. Men's basketball has also made it into the Sweet Sixteen, Elite Eight, and Final Four championships. And don't count out the men's and women's swim teams who lay claim to sixteen national titles. Other talented sports teams on campus include Golf, Tennis, Track & Field, Soccer, Volleyball, and Softball. The University has even gone on to produce Olympic athletes, many of whom have won medals competing in their sport. Alumni Michelle Carter and Ryan Crouser both won Gold in shot put at the 2016 summer Olympics while also setting world records. Next time you visit the UT campus for a sporting event, you might come across an Olympian in the making.
The Ideal Hotel for Longhorns Fans
After watching an intense game of football and cheering on your favorite Longhorns, rest easy at a top hotel near the University of Texas Austin campus. The Westin Austin Downtown is located less than two miles from UT and offers an abundance of amenities for Longhorn fans to enjoy. Take a dip in our rooftop pool with a stellar view of downtown Austin. Start your pregame with a great brunch at our onsite restaurant Stella San Jac or, if you work up an appetite afterward, stop in for our signature #16 biscuits or a handcrafted cocktail. Whether you need to rest up after a game or get a good night's sleep before, our signature Westin Heavenly Beds are sure to provide you with ultimate comfort. When in town to cheer on your favorite UT sports team, The Westin Austin Downtown is a perfect choice.